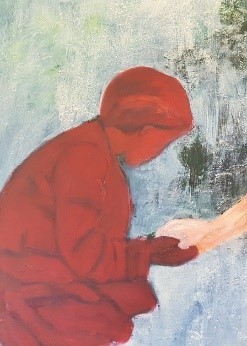 We support the care of children with multiple disabilities
in Carani, Romania.
Often times, these children get here for the first time in their lives
Caring, support and love.
The life of the children cared for there in the "Casa St. Maria" was often shaped by hopelessness, fear, insecurity and loneliness to an extent that we could hardly imagine until they were accepted.
In addition to love and security, the children in the "Casa St. Maria" receive the tools they need to be able to walk the path to a better future. In addition to the physical and mental well-being, they receive daily support in doing their homework and personal, targeted learning assistance.
This year 2020 we are supporting the children of Casa St. Maria with a donation of € 1,000. With this donation we help the local supervisors to finance a cultural event for the children.
Please help us to give these children an environment that is worth living in. We would be very happy if we could significantly increase our aid amount through your donation, that's why we ask for a one-time donation or you become a project sponsor and give us a direct debit order.
You can download the relevant direct debit authorization here. --> click